Aging = XP (Experience Points)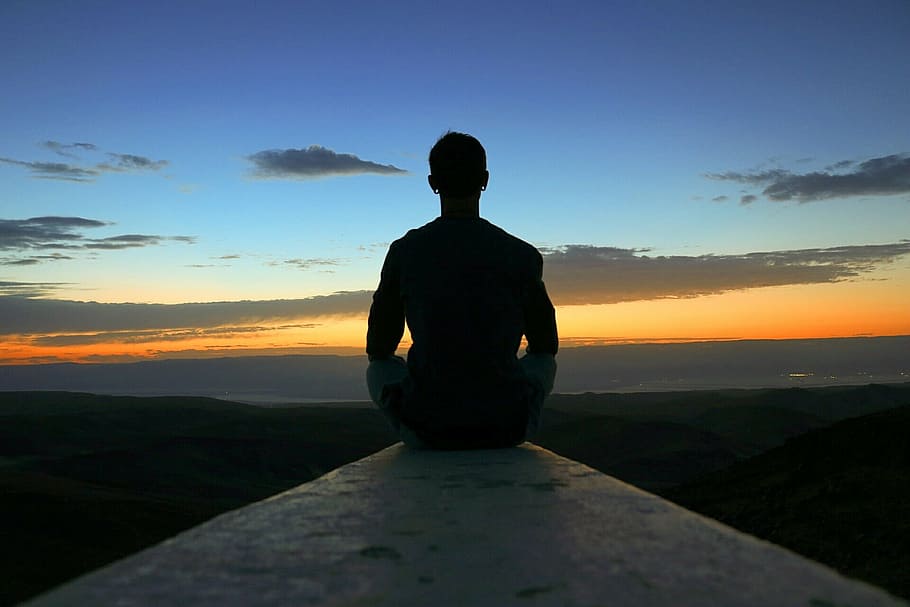 Jungian Archetypes - Life Coaching - Health Coaching
Aching joints, slowed recovery time from injuries, decreased healing response, less available energy, wrinkling skin and diminishing senses. Aging sure sounds like it should suck.
I am writing this post as I am approaching my mid 40's. In my younger years I clearly recall thinking of 40 as old. In fact, I remember once jokingly saying that I might as well kill myself at 40, as life would surely not be worth living after that – this was the thought of my 14 or 15 year old self who was clearly not in any position of authority on that.
When we're young, our youthful energy heals us quickly, provides us with abundant energy to engage in living, and allows a prodigious ability to learn new things at a phenomenal rate. The skill that is required to maintain health and to progress through life at this stage is quite low. We learn things easily and naturally and our experience is gathered at an impressive rate regardless of the level of attention we place on the process.
Youth is for the inexperienced.
As we age, this youthful vibrancy diminishes, creating a need for us to skillfully manage our energy. We must be much more cautious of how we apply our body to physical pursuits as injuries take progressively longer to heal and often leave residual traces that linger. Our resistance to illness lessens and our recovery times increase requiring us to more expertly navigate our self-care, especially around others that may be unwell.
Also, our mental plasticity may decrease making our neural pathways more rigid as our beliefs and ideas become more embedded into our mind. Changing these perceptions and allowing for new information to be assimilated becomes more challenging and requires more conscious attention.
Aging; a curse or a gift?
Perhaps it seems logical to assume that these changes are negative and need be thought of as a curse. It does seem to be that our culture reveres youth and shuns aging as some fault of nature that needs to be corrected. The great emphasis that is placed upon our youthful expression is a symptom of the avoidance of the reality of aging, and its necessary completion point, death.
In modern western medicine, prolonging life seems to be the primary mandate, rather than the enhancement of the quality of the life one lives. Lives are almost solely measured by their duration and seldom by the quality of that life. Our culture largely sees death and aging as a disease, and understandably we create an aversion to it, avoiding it and hiding it away from society and even from our selves, depriving us all of the amazing insight that comes from observing this intelligent process.
What if we see aging as an embedded program in life to promote skill development?
As one ages we simply can't keep playing life in the chaotic, reckless manner that we did in our youth. The application of our bodies in physical pursuits must be carefully considered as to our current ability and the potential risks and rewards. Our maintenance programs must be adhered to if we want a healthy body that withstands the weathering of the years and adventures that we put it through. To maintain our bodies in tip-top shape we have to become much more conscious and intelligent in the way we use them.
It's not just the physical aspect of aging that allows us to practice our skills in navigating this world. Our emotional, mental and spiritual lives also present challenges of varying degrees to keep us learning, growing and attaining new levels of mastery.
I'm curious if you have noticed that the challenges and choices presented to you as you have aged have required a much greater level of intelligence than those you were presented with as a youngster? Have those difficult times taught you much about being human?
Relationships are a particularly vivid example of this for me. To imagine the various points of conflict that I agonized over in my teens or twenties, now would be little more than a few breaths and a brief conversation to find my way through. How about being with the disappointment of that failed interview, or exam. Or the times when the proverbial wolf was at the back door and the night seemed to go on forever. I imagine that you have learned much in being with yourself, and others during these times of hardship. I'd wager that should a similar time present itself again in life, you would be far better equipped to effectively navigate these stormy waters back to safety.
This increased skill of living isn't only noticeable in how we dance with the dastardly or heart wrenching events, but also how we meet the joyous and beautiful events as well. It's recognizable in how present we can be with the pleasure during love-making, or how open our heart can bloom while playing with a child, or how much beauty we can absorb from seeing a natural vista that is utterly breathtaking in its magnificence. All these and more are valid indicators of our level of mastery of this precious life that we've been living.
Life imitates art.
Our current gaming culture is a place where people enter into some virtual world where they can develop a character that acquires greater skill as they gain XP (experience points) over time. Fighting the good fight, navigating obstacles, solving riddles, and gathering and using all available resources are hallmarks of both the the gaming characters' world and our own.
What if life is just a game that we enter into where we get to navigate the various challenges we encounter to gain as much XP as possible to upskill our character. What if each time we die we take the accumulated XP into our next life and continue playing the game from there? What if a disability or significant life challenge that one is born into, such as poverty, illness, abusive environment or oppressive culture are all possible selections for a soul to increase the level of difficulty of their game? A choice made by a soul to increase the XP gathered from that particular life?
I am going to die.
What has become clear to me from my 40+ years is that the appreciation of this life has become so much more vivid within me. I've learned so much already… I've danced, played, loved, hated, faced death and then turned to face life again, and again. I keep getting back in the game because I am still so thoroughly enthralled by it. My excitement at the prospect of more levels, bigger bosses, enticing side adventures and the general unknown of the road ahead keeps me here and engaged.
I have heard that in some traditions, monks will keep a human skull nearby as a reminder of the impermanence of life. For me, the regular contemplation of my inevitable demise has proven to be a great stimulator for the embracing of the present lived moment. To quote William Wallace "Every man dies. Not every man really lives."
I choose life, and not because the alternative is something to be feared. I choose life because there is so much here to experience! I choose life, even in the face of my aches and pains, of my sorrows and hardships. This life is teaching me how to accept myself more fully as my many 'flaws' continue to reveal themselves. It is allowing me to find greater value every day in simply being alive, as I know ever more keenly that this state is going to find its completion. My aging body is an ever-present reminder that this life is impermanent. I am going to die. And where once this thought made me cringe away in pain and fear at the thought… now a wry smile etches itself on my progressively wrinkling face in a knowingness that when the time comes I will have done my best to play my part and extracted as much XP as I could from this sacred experience.
I continue to hope that upon the day of my birth through the Doorway of Death, I will feel proud of the way that I lived.